SDS 8120/8140 Portable Data Loggers
Temperature And Uniformity Surveys
SDS 8120/SDS 8140 provides the hardware and software needed to meet industry standards for temperature uniformity surveys by logging and generating reports that address the AMS 2750 G and CQI-9 specifications
The easy to use Survey Template and Report Manager provides users with all the necessary tools to generate uniformity reports. The Report Manager includes a report writer that enables the user to set up reports to meet their specific requirements. The Template Manager allows survey-specific data to be created, updated, and used during the reporting process. All reports can be printed, saved electronically, and e-mailed using the software utilities. The SDS software tools, along with the data logger, combine to create a powerful solution for data logging and reporting temperature uniformity surveys.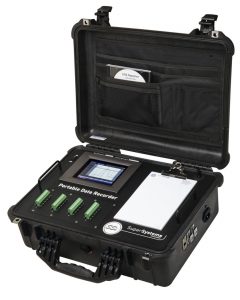 Standard report format meeting AMS 2750 G temperature uniformity survey reporting requirements
Real-time calculated survey performance parameters
Display corrected values incorporating TC and instrument correction factors
Survey data viewer
Configuration and calibration screens
Password protected screens
Real-time data view
User selectable control TC input channels
Tolerance deviation alarm and history
Automatic software updates available over the Internet at no charge
User defined reports to meet company specific and industry standards
800 x 480 VGA Color Touch Screen
Built for industrial environments
Color touch screen
Designed specifically for temperature uniformity surveys
Meets AMS 2750 G recording and reporting requirements
AC (90 - 240 V) and DC Power
Approximately 12 hours of battery life
Dimensions: 16"D X 20"L X 8"H (406.4 mm D X 508 mm L X 203.2 mm H)

Password protected menu options
User defined logging intervals
Easy calibration
Web Browser enabled for real-time view
Ethernet and USB connection to PC
The portable and rugged data logger is easy to use and addresses the many industrial applications where logging, trending, and reporting are required.
The data logger is available in either the 20 or 40 channel versions with user-defined inputs for each channel.
The data logger includes software for managing surveys and generating custom reports based on survey results.